Contractor Toolkit
Requirements to Become an approved Installer
Call or e-mail HGIA for an Installer Participation Application
Complete, sign and return the Installer Participation Application along with $100 application fee
All valid licenses appropriate for equipment to be installed
$1,000,000 Workers Compensation Insurance
$1,000,000 General Liability Insurance
Rating of "B" or better with BBB
Once your application has been received and processed, HGIA's Program Officer will contact you to schedule a Contractor training session, once you have completed the training, you will be added to the GEMS website as an Approved GEMS Installer.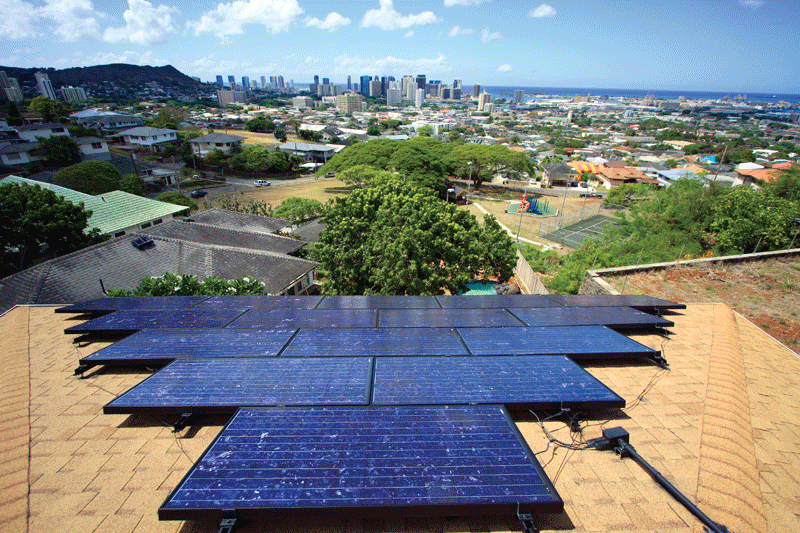 The residential loan product is being offered to homeowners in HECO, HELCO, and MECO utility service territories. Through this program, homeowners can take advantage of low-cost financing that is designed to help make installing a solar system more affordable.
Specifically, your customer obtains a GEMS-sponsored loan from Hawaii Green Infrastructure Authority (HGIA). The proceeds from this loan will be used to pay for the entire cost of the customer's solar system. The customer is responsible for repaying the loan, which involves fixed monthly payments with no increases or escalators. Your customer is also able to take the state and federal tax credits, which may be used to pay down and re-amortize their loan. 
PROGRAM HIGHLIGHTS
Your customer will own their own solar system
No down payment, 100% loan financing
20-year fixed rate
Flexible underwriting guideline