About Us
What is the Hawaiʻi Green infrastructure authority?
Put simply, Hawaiʻi's Green Bank. Green banks are institutions which fill market gaps to accelerate the transition to clean energy and fight climate change. As of January 2023, there are 22 green banks throughout the United States, with more under development. Green banks have been adopted internationally, and can be government, quasi-government, and nonprofit organizations. HGIA is part of state government.
In November 2014, HGIA was constituted according to the provisions of Act 211, signed into law during the 2013 State Legislative Session. The legislation garnered broad support across the community, including from many legislators, other State agencies, clean energy financing advocates, local and national environmental groups, community organizations, energy companies, labor unions, and business organization. The act called for the creation of a State-administered clean energy financing authority with the mission of providing low-capital for those previously unable to access financing for solar.
HGIA is attached administratively to the Department of Business, Economic Development and Tourism.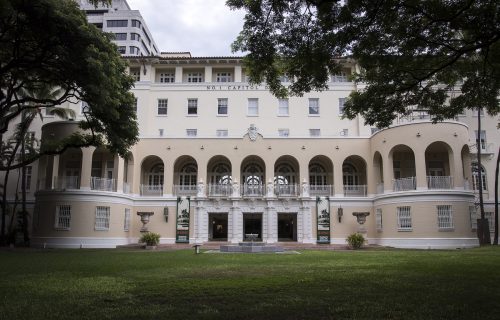 HGIA manages the Hawaii Green Energy Market Securitization (GEMS) Program is bringing clean energy technologies to Hawaii ratepayers, including those who are underserved, by providing innovative financing products that result in electricity bill savings for customers with no money down.  The GEMS Program is intended to create a sustainable financing structure through market driven public-private partnerships that will open access to financing for more Hawaii customers and democratize access to clean energy.
GEMS Bonds have received accolades including:
2014 Council of Development Finance Agencies, Excellence in Energy Finance Award
2014 International Financing Review, North America Structured Finance Issue of the Year Award
2014 International Financing Review Americas, US Structured Finance Issue of the Year Award
2015 The Bond Buyer, Deal of the Year: Non-Traditional Financing
Originally, HGIA had a goal of using at least 51% of funds to finance Low and Moderate Income (LMI) households and nonprofit organizations. Since September 1, 2019, HGIA has set a goal of using 100% of funds to finance underserved households, defined as LMI households, renters, nonprofits, small businesses, and multi-family rental projects.
HGIA continues to work to expand its mission, and has established complimentary programs to GEMS, including C-PACE, which enables eligible commercial property owners to access financing for qualifying improvements on their property, and repay their investment through a voluntary assessment, similar to a real property tax. The C-PACE program has been used throughout the US and reached over 325,000 property owners as of August 2022.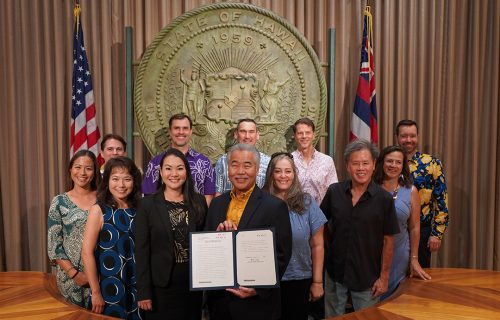 HGIA is an essential tool for the State of Hawaii to meet its 2045 climate goals, and to ensure no one is left behind in the transition to an environmentally friendly society–in terms of energy, financing, and more.
Reports and public filings
Authority Board Meeting Minutes
Loan Committee Minutes
2017 HGIA Stakeholder Convening
Annual Audits