For Installers (PV)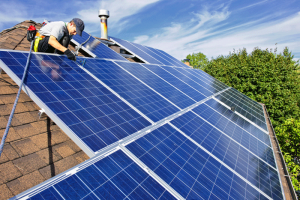 Want to Become a GEMS approved installer?
Click Here for Frequently Asked Questions
Resources for a GEMS approved installer:
Click Here for GEMS training slides
Why is GEMS Good for Solar Installers?
The most successful solar contractors all have one major thing in common, they offer financing with every sale. Solar installations can be expensive and customers need financing solutions that can help make their projects more affordable. With that in mind, the GEMS Financing Program has you covered. Through GEMS, your residential and commercial non-profit customers can finance up to 100% of their solar installations. Enroll today to gain access to this powerful financing resource that can help increase your sales, gain access to new customers and differentiate you company from your competition.
While all GEMS approved installers have been screened, the Hawaii Green Infrastructure Authority does not assume the responsibility for the contractor's workmanship, materials, or pricing.
While all GEMS approved installers have been screened, the Hawaii Green Infrastructure Authority does not assume the responsibility for the contractor's workmanship, materials,